Admission includes: Petting Zoo, Exotic Animal Exhibits, One Free Feed Cone, Playground, Bouncers/Inflatables, Picnic Area, Hayride, & Splash Pad (seasonal)
Jubilee Zoo is located 2.4 miles north of I-49, 5 miles north of the Shreveport city limits at
6402 Highway 1/North Market.
Click here for directions.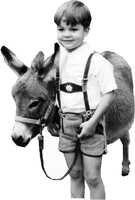 Come spend the day or a few hours. Pet and feed the animals, bounce in the bounce houses, play in the playground, cool down on a hot day with Splash Pad play, or children (under 90 lbs.) may take a ride on the live carousel ponies. Get up close and personal with Desi the Camel and her friends the alpaca, ponies, and miniature cows on a hay ride. If you're lucky maybe you can spot Zoe the Zebra. We offer soda and snack concessions to enjoy in the picnic area. Rest on a bench in the shade or have a fun time in the playground. For special events, with prior arrangements, you may bring food to barbecue on our grills. (NO PEOPLE FOOD MAY BE FED TO THE ANIMALS!)

Want to explore our Birthday Party options? Click Here
Sunday
Special - Bring in your church bulletin any Sunday we are open dated for that day and receive $1.00 off park admission or wristband for each bulletin. Limit one per person.

Rainy Days? Please call to see if we are open. For scheduled events we are available rain or shine.
318 929 PETS (7387)
Admission includes: Petting Zoo, Exotic Animal Exhibits, One Free Feed Cone, Playground,
Inflatable Play Center, Picnic Area,
Splash Pad
,
Hayride
and Parking

Seniors 55+, Clergy, Firefighter, Police, and active Military $1 off admission!
Thank you for your service!
Park admission
Age 2 through 5 - $8
Age 6 and over (Child/Adult) - $12
(Under 24 months enter Free with Parent/Guardian)
Pony ride only - 1 token = $4
90 lb weight limit per pony rider
Additional Animal Feed Available -
Cone = $1, Cup = $4, Bucket = $10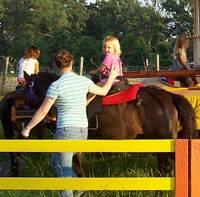 Our days/hours are
seasonal
and
change
throughout the year. Please check back often for updates and/or call ahead if you don't have a scheduled event.
Christmas Eve and Christmas Day - Closed
New Years Eve and New Years Day - Closed
(318) 929-PETS (7387)
For events at Jubilee Zoo booking assistance
call us or email.
To find accommodation in

Shreveport

, check HotelsCombined
Copyright 2010, Jubilee Zoo(tm) 3189297387